A National Seminar on "Agrochemicals for Upkeeping Crops and Environmental Health"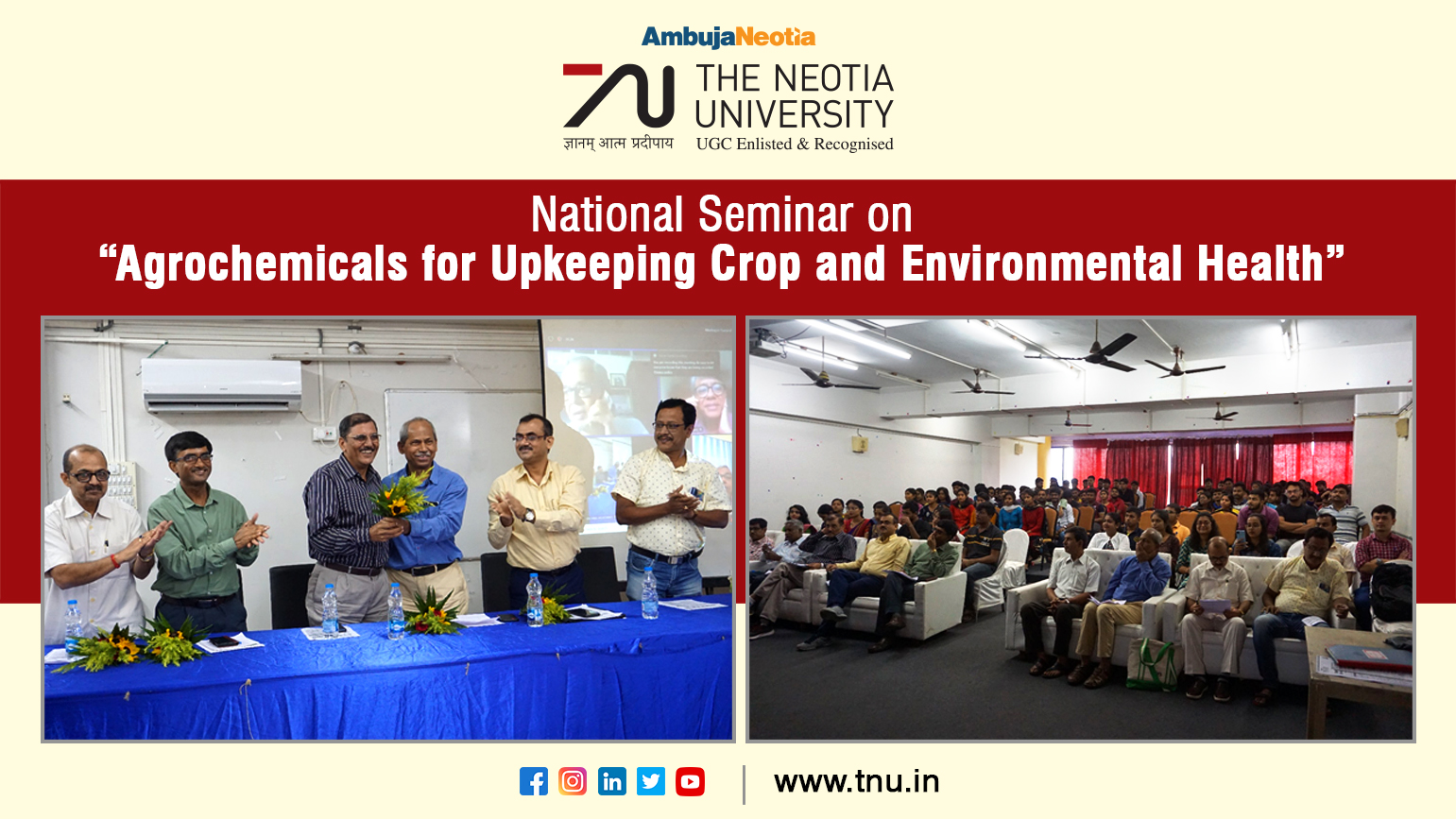 A National Seminar on "Agrochemicals for Upkeeping Crops and Environmental Health" jointly organized by Society for Fertilizers and Environment and School of Agriculture and Allied Sciences, The Neotia University in Hybrid Mode on 13th September 2022 (Tuesday)
The President of the Society Dr. Himadri Sen, Ex-Director of ICAR-CRIJAF, Dr. Subhendu Bhadraray Ex- GM (R and D), Tata Rallies Crop Nutrition Division and Dr. Pradip De, Principal Scientist, ICAR-ISSS, Bhopal and National Coordinator, Soil Testing and Crop Response Project delivered lectures online while Prof. Biswapati Mandal, Secretary SFE and Ex- Pro Vice Chancellor, BCKV, Dr. F.H. Rahman, Jt. Secretary, SFE and Principal Scientist , ICAR-ATARI Zone-V. Dr. Dipankar Gorai , SMS, Bud Bud, KVK, CRIJAF, Mr. Partha Bhattacharya, Ex State Marketing Manager, IFFCO delivered lectures on different topics. Students and faculties of TNU participated in the programme.
A poster competition on Fertilizers and Environment was organized in which 9 groups of students presented 9 posters. 1st and 2nd poster presented were awarded. Dr. S. K. Kothari, Dean of School of Agriculture and Allied Sciences, TNU chaired the technical session.
Finally, the programme successfully ended with a vote of thanks by Dr. N.C. Sahu to all the dignitaries present in both the online and offline mode and to the Society for Fertilizers and Environment and School of Agriculture and Allied Sciences, The Neotia University.