Blood Donation Camp Organized by Ajantrik, The Social Welfare Club of TNU & NITMAS to Bring a Ray of Hope in People's Life.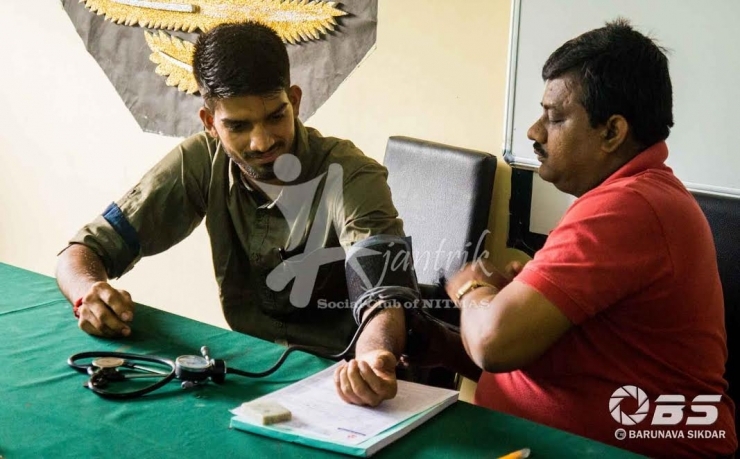 Blood cannot be manufactured in factories; it can only come from generous donors. To cater to this demand, Youngsters of TNU & NITMAS, from The Social Welfare Club, Ajantrik organized the Blood Donation Campaign, with a belief that 'It is Better to Donate than Accumulate' with an unparalleled objective of solving the Problem of Blood Shortage in India.
Blood is Meant for Circulation
Blood donation is the most valued service to mankind . Nothing is comparable to the preciousness of human blood. "The gift of blood is the gift of life". Students of Ajantrik, the Social Welfare Club of TNU & NITMAS, with an aim to spread this awareness through sensitivity organized the Blood Donation Camp.