Breaking the Achalayatan: A Cross-Bordered Celebration of Rabindra-Jayanti, amidst Lockdown 3.0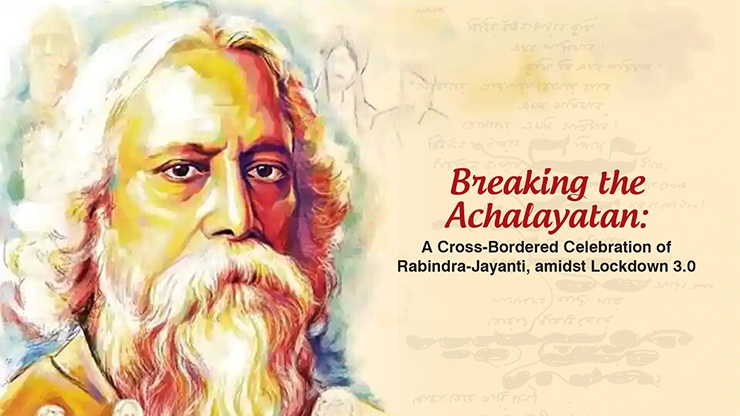 Department of English at The Neotia University (TNU) and Neotia Institute of Technology, Management and Science (NITMAS), celebrates Rabindra-Jayanti, the 159th birthday of Rabindranath Tagore.
While we are at home, during the Lockdown, it is but the right time to reflect on Tagore's teachings on universalism, humanism and learning to think beyond boundaries. While we are already having to face many restrictions during the Lockdown, we also have a chance to turn our challenges into opportunities. Since TNU thrives towards innovation and change, we have decided to celebrate this year's Rabindra-Jayanti, through digital medium.