Cake Mixing Ceremony at School of Hospitality & Culinary Art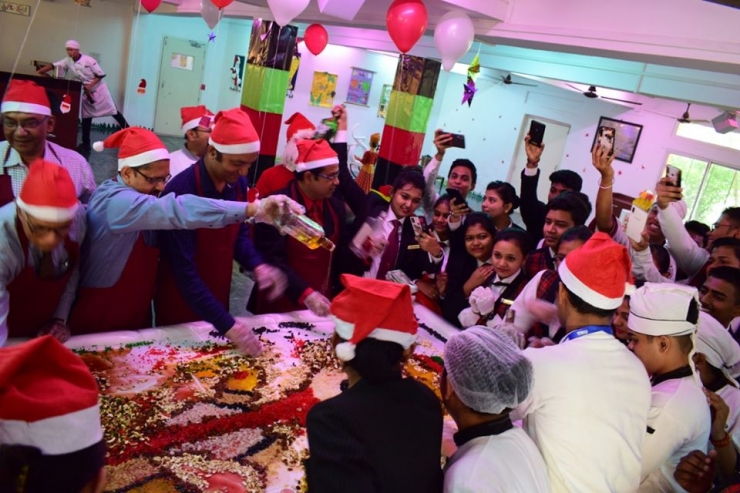 School of Hospitality & Culinary Art, TNU continues the ritual of cake mixing ceremony and set the mood for Christmas. In the cake mixing session, students followed the method of stirring, beating, blending, binding, creaming, whipping and folding. In mixing, two or more ingredients are evenly dispersed in one another until they become one product.
Cake-mixing is a harbinger of good tidings and happiness. The history of the event of cake mixing dates back to 17th century in Europe. The ceremony also marks the arrival of the harvest season. During this time, lots of fruits and nuts were harvested and used in the making of the traditional plum cake.