Campus Swacchata Award 2016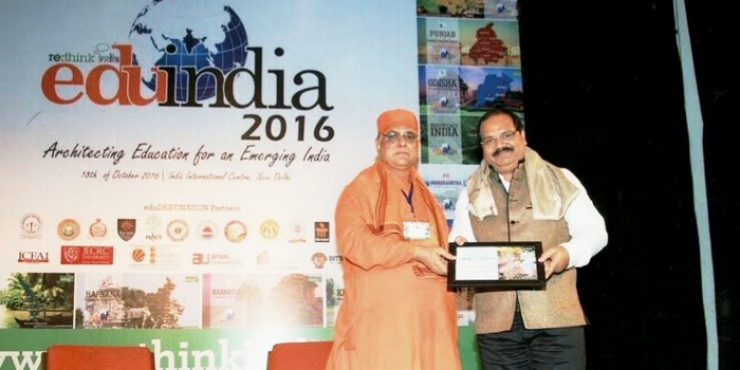 Congratulations !!
Yet another laurel for The Neotia University (TNU) West Bengal, this time TNU is adjudicated by 'Rethink India' as Clean Campus based on the information on website and TNU's zeal to keep its Campus, Green and Clean.
TNU has been organizing "Shramadan" almost every alternate month with students, faculty members and non-teaching staff to keep its campus free of papers, plastics & other waste materials. Special programs are organized on the occasion of Mahatma Gandhi's Birthday on 2nd October, Buddha Jayanti, etc.
These cleaning operations are led by Vice Chancellor, Registrar, Senior Faculty Members and Students of TNU & NITMAS.
We are proud of our 50 acre campus, with lush green trees & lawns which is also a home for large number of birds, including migratory birds.
Thank You, Rethink India, for choosing TNU and honour us by giving 'Campus Swacchata Award 2016'.The glittering function was attended by dignitaries from all over the Country at, India International Centre, New Delhi, on 18th October, 2016.