Human Rights Day Observed in TNU Campus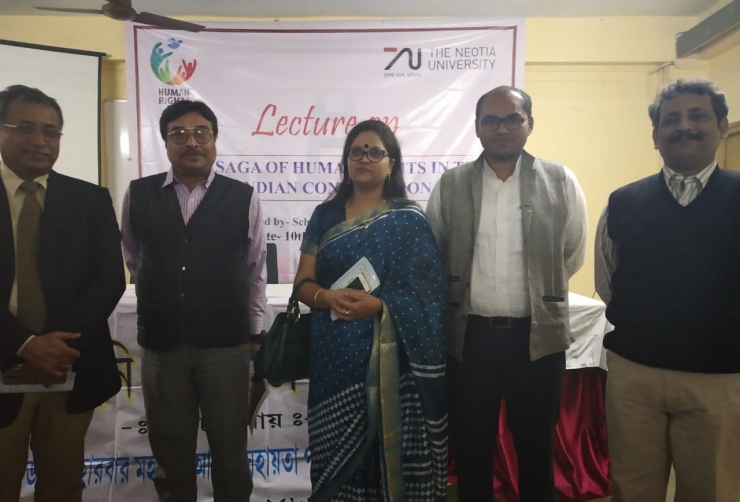 The School of Legal Studies of The Neotia University has celebrated the Human Rights Day, on 10th December, observed as International Human Rights Day.
Prof. Mohammadi Taranum (vice principal of Surendrnath Law college, University of Calcutta) delivered the lecture on the topic "The saga of Human Rights in the Indian Constitution".
The school of legal studies also collaborated with district legal aid service with a motto "Access to Justice For All"
Delegates from Diamond Harbour Legal Aid Service extended there support for observing Human Rights Day in the University Campus.