Industry Expert Speaks on Trends in Cyber Security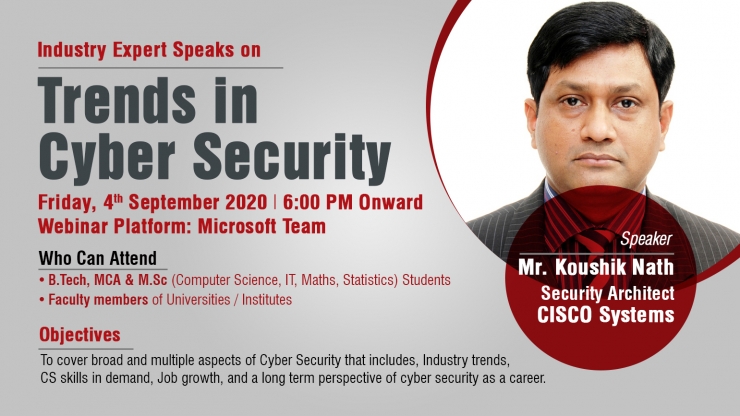 School of Engineering & Applied Sciences of TNU is organizing a Webinar where Industry Expert shall speak on 'Trends in Cyber Security' on 4th September 2020, 6:00 PM onward.
Industry Expert, Mr. Koushik Nath, Secretary Architect CISCO Systems, shall speak on the Trends of Cyber Security. The objective of the webinar is to cover broad and multiple aspects of Cyber Security that includes, industry trends, CS skills in demand, Job growth and a long term perspective of Cyber Security as a career choice. To Join the Webinar Register Now: https://bit.ly/33Y8nF1
The Webinar can be attended by Participants from B.Tech, MCA & M.Sc. Certificates shall be provided to all Participants who Register & Join the Webinar.