Interactive Seminar by CADD Experts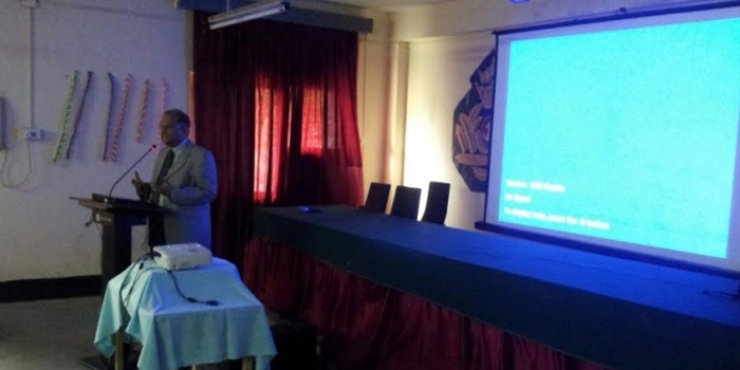 In an attempt to bring industries close to TNU & NITMAS students, the Mechanical Engineering Department of NITMAS and Auto Manufacturing vertical of TNU organized a two hour interactive programme with experts from CADD centre, New Alipore, Kolkata.
In today's world CAD/CAE has achieved great importance because of the availability of software such as AutoCAD, Solidworks, CREO, ANSYS etc. The use of these packages in designing products and their importance in various industries for different jobs does not form part of regular syllabus of students of B.Tech including Mecahnical Engineering. However, industry needs engineers trained to use and apply these softwares.
The interactive session organized by CADD and TNU was attended by more than 70 students from 3rd & 4th year. Mr. Suranjan Bhanja explained how design software continued to evolve from 1977 to 2016 with the present scenario of these softwares in design sectors. He illustrated the type of jobs and their availability with good training in above mentioned various softwares for drafting, modelling, simulation and analysis. Mr. Dutta from the same company explained about technical support provided by people having training in above software to design team. He has also pointed out how these software accelerate design process and different characteristics of each of the package with their applications in design at the field level. He explained with very good illustrations and so student were benefitted immediately. Mr. Achariya discussed the optimum time required to get training and fair amount of understanding of these highly sophisticated software. There was a long question and answer session. They understood the need to undergo training with the latest versions of softwares from people who are directly working in the industry and providing support for development of new products.