Major Live Project to Robotic Engineering Students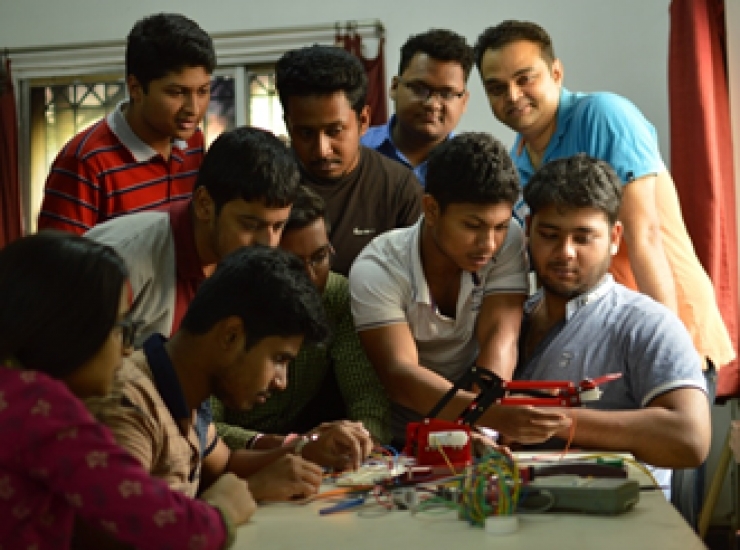 TNU Robotic Engineering students work on the live project from MieRobot.com – a brand from DENEUR Services OCP Pvt. Ltd., Bangalore. Recently, MieRobot.com has donated a hardware Robotic arm with 4 degree freedom and necessary switches without any software or power supply unit.
A live project code named "Yantra 1" is also awarded to our students. In this project our students will use Scrum methodology along with XP for project delivery under the guidance of the expert team of MieRobot and specifically, the team Director, Mr. Anirban Ghatak.
Our students will develop software to provide control mechanism of the robot arm via internet and also design high user experience Joystick controller. Thus, they will get first hand training in Internet of Things (IoT), in coding the arm and many other industry required skills.
Best wishes to "Yantra 1" team and appreciate the confidence showed by MieRobot and team.