National Law Day Celebration at TNU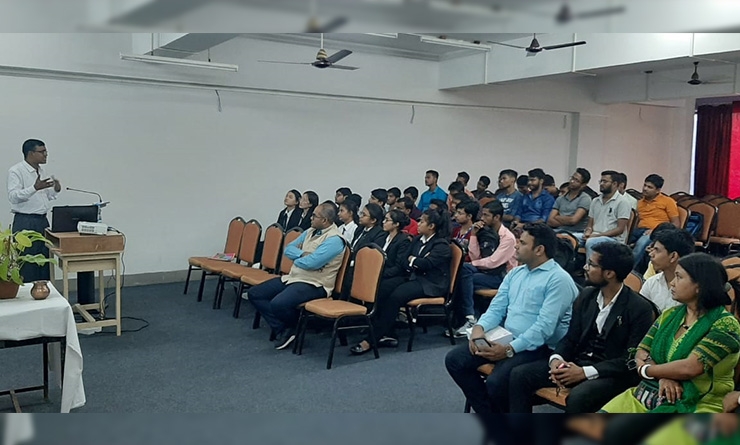 School of Legal studies organised 2nd Annual Constitution Day Lecture to celebrate National Law Day on 26th November, 2019.
It was celebrated with great enthusiasm and passion to commemorate the ideas and vision of Preamble of Indian Constitution. Theme of discussion was "Constitution, Democracy and the Role of Courts". Guest of honour was Prof. Dr. Sanjit Kumar Chakrabarty, Assistant Professor of Law, The West Bengal National University of Juridical Sciences, Kolkata.
The audience also witnessed a drama on fraternity among all performed by our students.