Parikalpana, 2016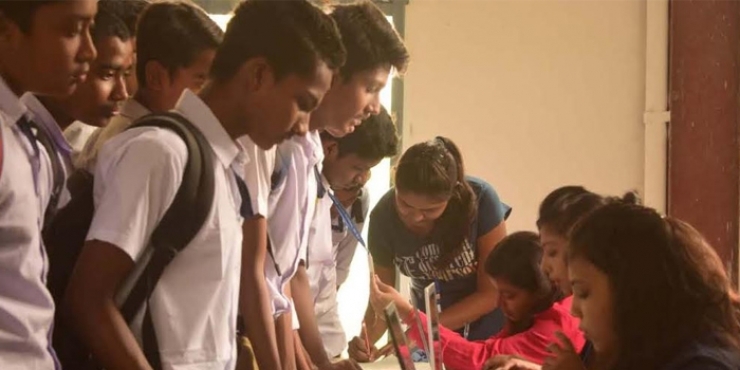 PARIKALPANA 2016 the annual technical exhibition, was successfully organized by Techniche, the technical club of The Neotia University (TNU) & Neotia Institute of Technology, Management and Science (NITMAS) at its Campus, on 11th November, 2016.
Honourable Vice Chancellor, TNU, Prof. A.S Kolaskar inaugurated the event with an inspiring speech, where he intimated the school students about the upcoming challenges in higher education and guided them to overcome those challenges. He also conveyed to the teachers of different schools, that the University will organize programs like, Summer Training, Communication Training, Lab Facilities, etc. to help students in their academic career. The honourable Principle, NITMAS, Professor Sujay Biswas in his speech, acknowledged the efforts of Techniche, to inspire school students in the area of Engineering & Applied Sciences. This was followed by a presentation by the club members of Techniche about their glorious history & future plans.
PARIKALPANA 2016 provided an advanced futuristic platform for innovative minds to carry out various progressive models & research works. Engineering students and club members of the University, demonstrated around 35 projects on Electrical Circuits, Mechanical & Mechatronics Projects, Robotics, App Designing, and use of technological components & concepts to the school students and audience present, to inspire them more towards the growing trend in Technology & Engineering. This was followed by two live events – Quiz and Junkyard. More than 300 school students of VIII to XII standard enthusiastically participated and enjoyed the events.
Some of the fascinating projects were Anti-theft Notification System, Touch Sensor Security System, Smart Letter Box, 21Match Sticks, Universal Battery Tester, Light Sensitive Fire Alarm, etc. Few Innovative Apps and Software's like Tour and Travel system, Clear by Price Baba, Music player, Tic-Tac-Toe, Beta reservation System, attracted maximum attention from visitors & participants.
The program ended with the distribution of prizes and certificates to the winning participants from the events and appreciation from the audience present.