PHOTOGRAPHY TOUR TO KUMARTULI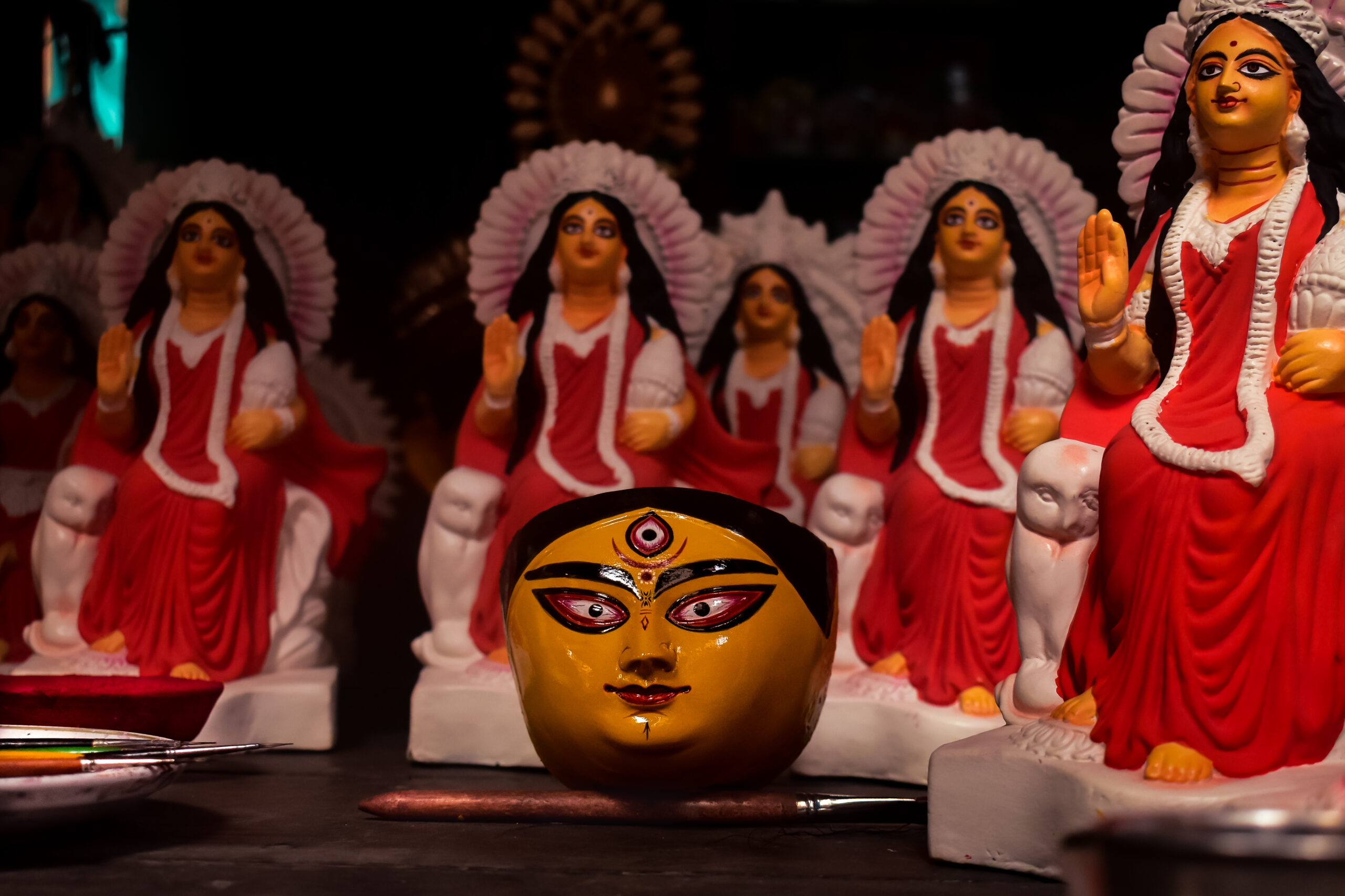 Date of the tour : 11/09/22
Venue: Kumartuli, Hatkhola, Kolkata, West Bengal,700005
If you're looking for truly unique, local experiences on your travels in West Bengal. Then, you have to visit  the clay statue village of Kumartuli in Kolkata! We organized a Photography tour to Kumartuli on 11th  September,2020 from our Turning Lens. It was a rainy day. At 9.00 am we started the journey from TNU  campus with our respected mentors and 29 club members. Some members joined us from the station. We  reached Kumartuli at 2.00 pm. After reaching Kumartuli our members divided 4to5 groups to capture photos  from different sides of Kumartuli.
Kumartuli is a traditional potters' quarter in northern Kolkata, West Bengal, India. The city is renowned for  its sculpting prowess. It not only manufactures clay idols for various festivals but also regularly exports  them. There are over 500 pottery workshops in this quarter where the potters make lifelike statues of Hindu  Gods and Goddesses from the clay of the Ganges River. Walking around Kumartuli is almost like a muddy  labyrinth and quite hectic. Before entering any workshops or taking any photos of the potters or their statues,  always ask their permission. A lot of the Karigars are really friendly and want to get to know you, but it's a  matter of respect to ask. It's also always nice to tip some of the potters for their time. The trade is a dying  one and many look for alternative work as they don't earn a lot here. The area is really congested, cramped  and hectic. Space is limited in Kumartuli, especially around Durga Puja when people are making hundreds  of 20 foot clay statues.
After spending two hours we captured some pictures of idols, models, and sculptures in our device.  The Kumartuli tour was finally executed successfully in spite of this bad weather condition. We appreciate each  members who photographed while it was raining. We saw the true spirit of a photographer in our members.  It was an incredible journey from Campus to Kumartuli.