Prof. Samir Samanta, legendary scientist and breeder at TNU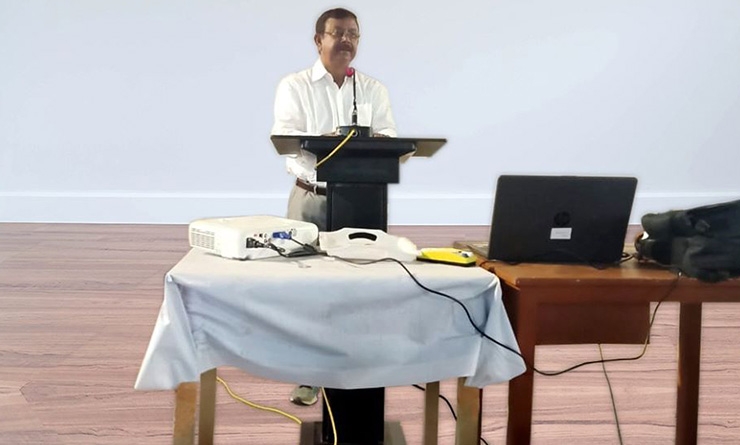 Legendary Scientist and Breeder Prof. Samir Samanta presented an enlightening lecture on Biodiversity, Breeding & Enterprise development at TNU.
Such a great conversation on how we can address new opportunities and challenges in entrepreneurship using the bio-resources of our country engaged and motivated the students.
The lecture was preceded by an interaction between Prof. Samanta and the students of agriculture dept, School of Agriculture and Allied Sciences.