Quantum Computing: an emerging specialization in association with IEEE CoMSoC and supported by Anandabazar Patrika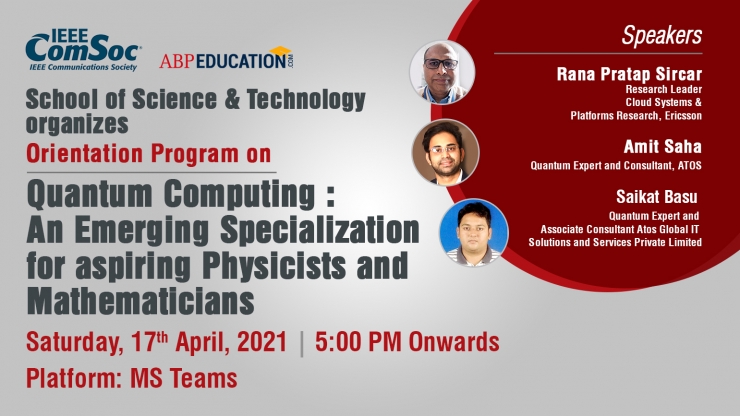 School of Science and Technology (SST) of The Neotia University (TNU) is organizing an orientation program on Quantum Computing titled Orientation Program on Quantum Computing: An Emerging Specialization for aspiring Physicists and Mathematicians in association with IEEE ComSoc and Anandabazar Patrika Education (ABP EDU).
We are having eminent speakers who are working in the field of quantum computing to deliver lectures and presentations on various aspects of this futuristic field of study.
Registration Link – https://tinyurl.com/QuantmComTNU
Date – Saturday, 17th April 2021,
Time – 5:00 PM Onward
Joining Link – https://bit.ly/2OK3TN2
Platform – Microsoft Teams
Who can Attend: Students who have passed or appearing in B.Sc. (Physics) and B.Sc. (Mathematics) in 2021.
The objective of the Workshop: It has been planned with a mind for the upcoming M.Sc. programs in 'Applied Physics' and 'Applied Mathematics & Computing'.