School of Hospitality and Culinary Art of TNU Hosted a Virtual Culinary Competition among the Students.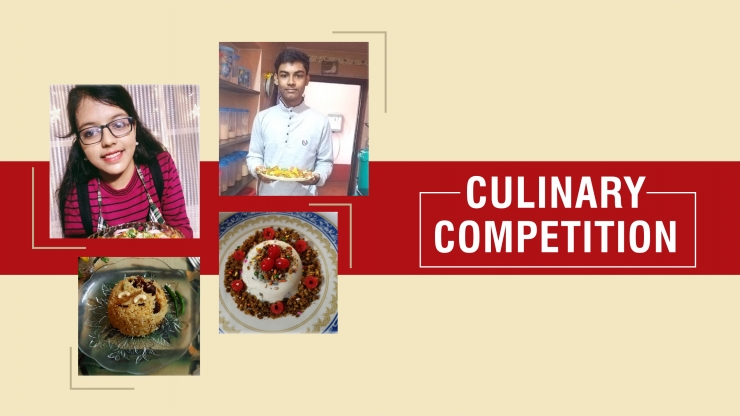 The School of Hospitality and Culinary Art hosted a virtual culinary competition among the first-year students. Students enthusiastically participated in the competition and shared their videos and photographs preparing the dishes.
The students were given four criteria to prepare their dishes – 1.) Excellent Dessert 2.) Presentation 3.) Innovation 4.) Cooking technique.
Students came out with many tempting and innovative dishes such as paan flavoured "Panna Cotta", "Malai Laddu", "Coconut Cookies", "Potato Lollypop", "Nargiri Kofta Pulao" "Maggi Manchurian" "Patiala Chicken" and many more. They were judged by our Honourable Deputy Director, Mr. Rupam Ghosh, Faculty Members Chef Atin Das. Chef Subrata Routh and the winners were awarded certificates. Chef Atin Das of SHCA said about the event-"Being first-year students the participation and enthusiasm the students have shown is really commendable. I was really surprised to see the cooking skills and enthusiasm of the students. The event was definitely learning with enjoyment. We will be coming up with big events like this in future" Kasturee Bhattacharya pursuing BSc in Culinary art said that "I really enjoyed the competition as we got a chance to showcase our skills and indeed it was a change from the monotonous routine". The event was really a success and SHCA is planning to organize a culinary event at the university level.