Second Time In a Row – Best Emerging Private University In India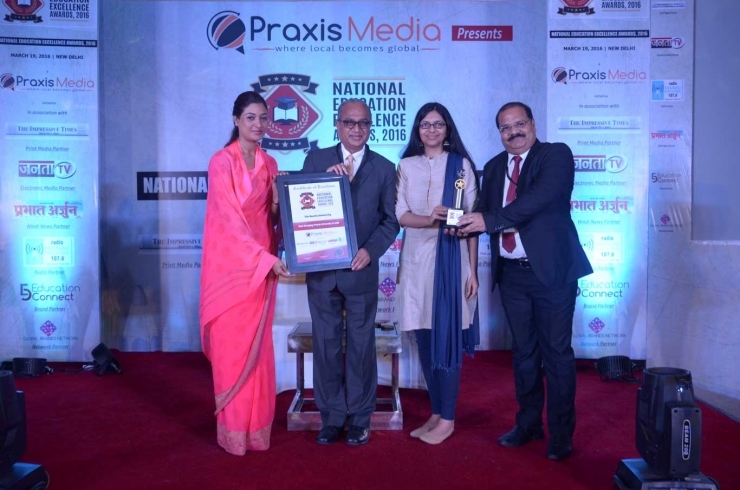 The Neotia University (TNU), West Bengal has been recognized and awarded as the 'Best Emerging Private University in India' in a well organized spectacular function by Praxis Media Private Limited in association with Education Connect, at New Delhi, India on March 19, 2016.
Praxis Media Private Limited in association with Education Connect, organized prestigious National Education Excellence Awards,2016. The endeavor was to recognize and reward excellence, innovative initiatives and exemplary work in the Education Sector in a spectacular style.
The event was graced by an elite panel of guests and dignitaries that included names like Shri Amar Singh – Veteran Politian & Former Member of Parliament, Shri Anil Shastri – Former Finance Minister, Government of India, Ms. Alka Lamba – Hon'ble MLA from Delhi, Smt. Swati Maliwal – Hon'ble Chairperson, Delhi Commission for Women, Ms. Arti Mehra – Senior Politician, BJP, and Shri Anand Kumar – Founder, Super 30.
The awards was the result of determined and assiduous efforts of Praxis Media, along with its associates and partners, spreading over 2 months, which included nomination process, extensive surveys & research, opinions & feedbacks, categorization and scrutiny of the nominations based on various parameters and finally choosing the awardees though an independent jury panel.
The initiative was well supported by Janta TV – Electronic Media Partner, The Impressive Times – Print Media Partner, Prabhat Arjun – Hindi News Partner, Radio Manav Rachna 107.8 FM – Radio Partner, PlugIn PR – PR Partner and Recruit Wheels as its Associate Partner who echoed the same objective of 'Education Excellence'.
We at the Neotia University, West Bengal, are very happy that the eminent jury members have found our effort and approach worthy for this National Education Excellence Award,2016. We will continue these efforts to make The Neotia University (TNU) a 'University With A Difference.'