Seminar on Conservation in Agriculture and Status of Fisheries in West Bengal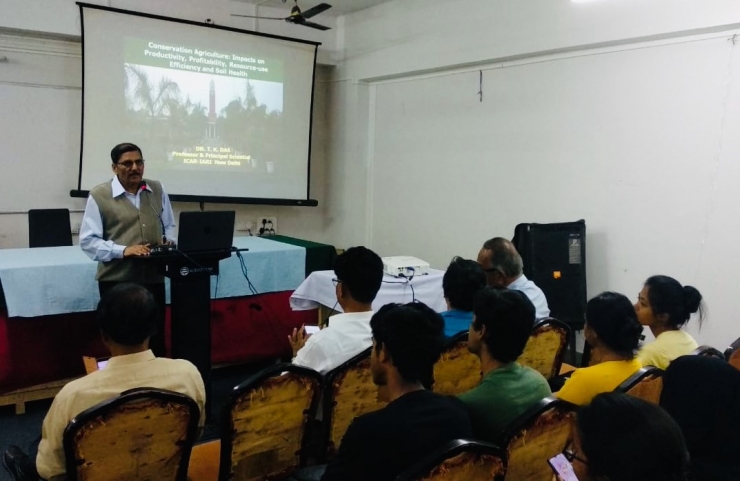 School of Agriculture and Allied Sciences (SAAS) of The Neotia University (TNU) organized two Seminars for the Students and Faculty members on Conservation of Agriculture and Overview Status of Fisheries in West Bengal.
Prof. Tapas Kumar Das, Principal Scientist, ICAR-IARI, New Delhi delivered his talk on "Conservation in Agriculture: Impact on Productivity, Profitability and Resource Utilization Efficiency".
Dr. Sailendra Nath Biswas, Ex. Joint Director of Fisheries, Govt. of West Bengal delivered his lecture on "Overview of Status of Fisheries in West Bengal: Opportunities and Challenges with reference to the Career Prospects of Fisheries Students".
Students and Faculties of both Agriculture and Fisheries (SAAS) participated in the programme to make it a successful one. Students of both the departments became very much enriched after the lecture session.