The Convocation – Marching toward Excellence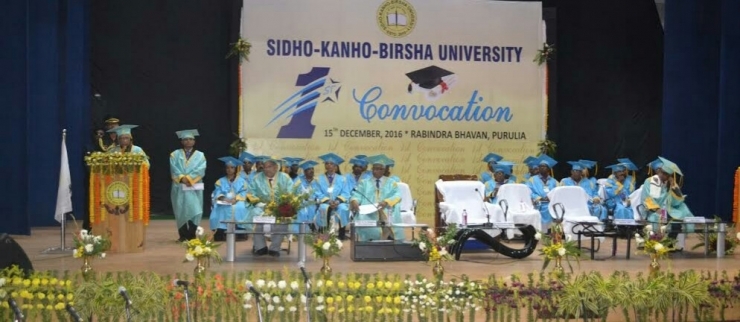 Sidho Kanho Birsha University, a State University established in 2010 in Purulia, West Bengal, conducted its first convocation on 15th December, 2016. The Governor of West Bengal, honourable Keshari Nath Tripathi presided over the function.
Our Vice Chancellor, Professor A.S. Kolaskar was the Chief Guest at this historic 1st Convocation of the University. He delivered the convocation address " Marching toward Excellence ". In his talk he not only defined what is excellence but requested every student to take the path of excellence. He explained using Maslow's hierarchical need theory, an American psychologist, how excellence is a psychological need and societal need.
In his talk he narrated his own personal life and pointed out that marching towards excellence always help to achieve much more than what one expects. He requested the students to uphold the legacy of Sidho Murmu, Kanho Murmu and Birsha Munda who sacrificed their lives for the advancement of the society.