The Neotia University Celebrates Our Nation's 68th Republic Day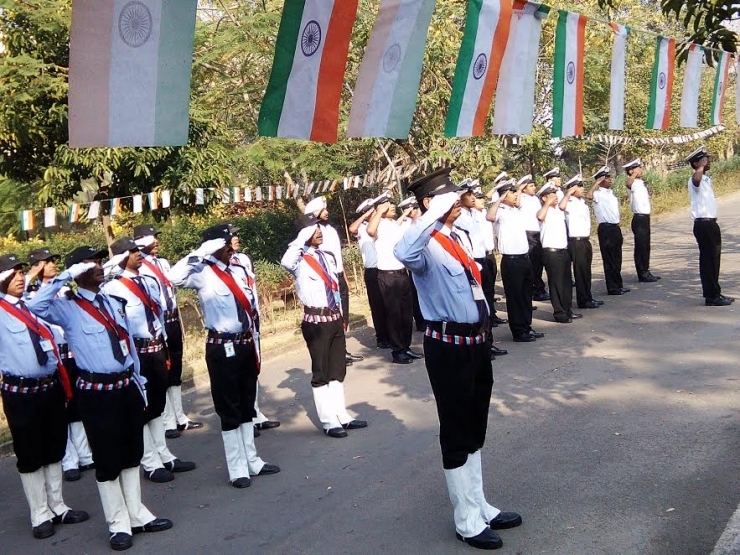 The Neotia University (TNU) and Neotia Instiute of Technology, Management and Science (NITMAS) celebrates the 68th Republic Day of our Nation in a grand manner to honour the country's rich and cultural heritage.
Prof. A.S. Kolaskar, Honourable Vice Chancellor hoisted the National Flag and accepted the salute and guard of honour from our Security Team and students of TNU and NITMAS. The Vice Chancellor gave important messages to the students and everyone present there. He stated that, all should understand their roles and responsibilities and act according to their responsibilities. He pointed out that the students should feel proud to be Indians and being a citizen of the largest democratic country, all should participate in voting which is fundamental right of every citizen. Being a part of an educated society, we should maintain discipline at all place, all the time. And by maintaining silence we never loose pride instead we gain a lot of appreciation.
Later, a patriotic song was sung by a group of students of TNU and NITMAS. All faculty, staff members and students participated in the celebration enthusiastically. This function ended with the National Anthem. Lastly, sweets were distributed to all participants and guests by our Vice Chancellor and Registrar, Dr. Rajeev Verma.