The Neotia University conducted a three days workshop on Rorschach Inkblot Test.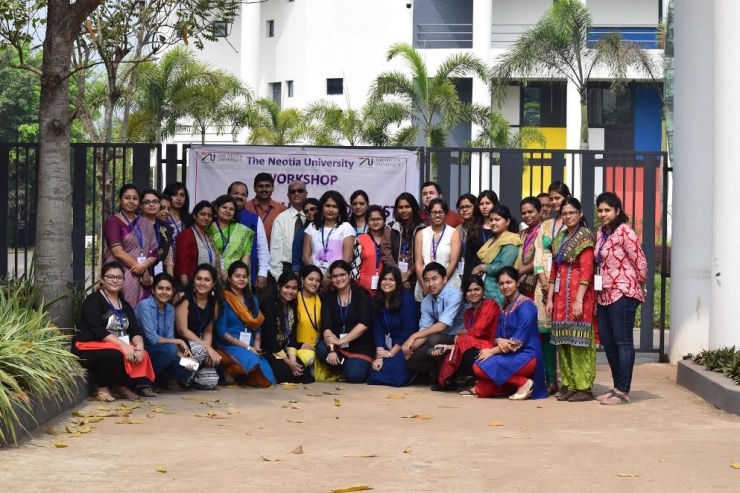 The Applied Psychology Department of The Neotia University (TNU) has successfully conducted a 3 days workshop on Rorschach Inkblot Test on its campus, at Sarisa, Diamond Harbour Road, on 18th ,19th & 25th February, 2017.
Mr.Prasanta Kumar, Assistant Professor of Clinical Psychology at the Institute of Psychiatry, Kolkata, an expert on Exner method of Rorschach Test was the resource person of this successful workshop.
The workshop was attended by several students and faculty members of psychology and applied psychology department, from various colleges and universities to master the art and science of conducting and scoring of Rorschach Inkblot test. Participants learned not only new things which are not in their regular syllabus but found the pedagogy as well as the knowledge of the trainer very useful. They were also given certificates on successful completion of the test, from TNU,duly signed by Mr.Prasanta Kumar. The workshop was highly appreciated and was a grand success.