The students of The Neotia University (TNU) & Neotia Institute of Technology, Management and Science (NITMAS) are organizing the Annual Cultural Fest – IMPULSE-2022 on 21st & 22nd April, 2022.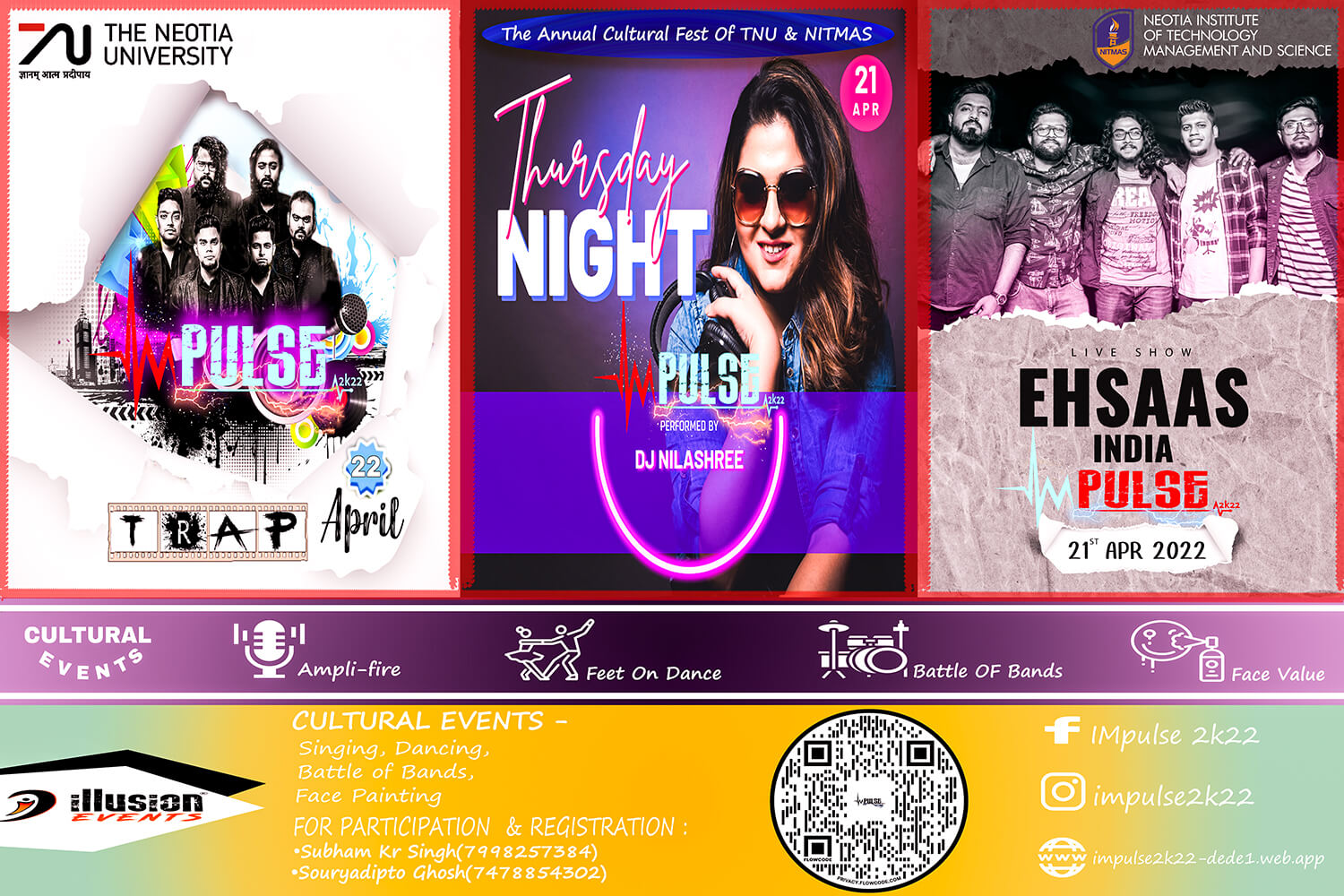 Day-1 of the multi day event will unfold with soulful performances by the students followed by a gala band performance by 'Ehsas India' and foot thumping DJ night.
Day-2 will bear witness to some nail biting competitions followed by a spectacular performance by the band TRAP.