The Students of TNU and NITMAS Cerebrates Teacher's Day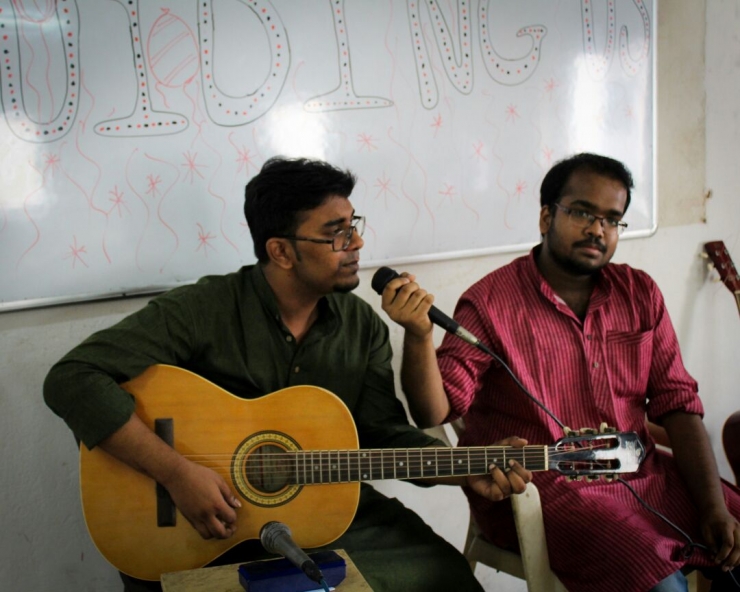 The students of TNU and NITMAS combined to put up a heart warming and beautiful programme on the occasion of Teacher's Day on Campus on 5th September, 2017. Initiative was taken by the Third Years of all Streams, ably supported by the other years as well. The Programme aimed to thank all teachers for their significant contribution to the lives and careers of students.
The Programmes were held Department wise in the respective scholastic buildings. Students of individual Departments conducted thanksgiving speeches, songs, dance and music, and skits and dramas. Several teachers spoke on the occasion too. Ceremonial cakes were cut , and a special lunch was organised for all teachers by students, where the Students served their teachers themselves. A beautiful and memorable day.