TNU encourages Students from City Schools and Beyond in Tinker Fest, organised by MakersLoft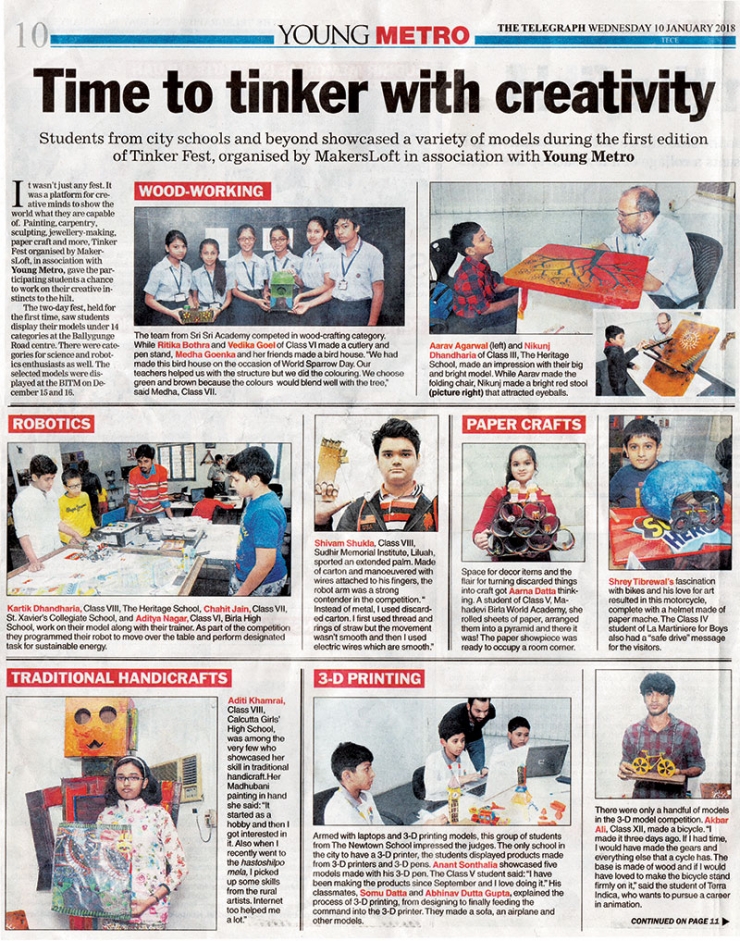 TNU have recently signed MoU with MakersLoft, a company who has organized the Tinker Fest in association with BITM, on their campus. In this festival, students from city schools and beyond showcased variety of working models of various categories from Robotics to Traditional Handicrafts, 3-D printing and Science Experiments. Students teachers and parents were highly enthusiastic during this event.
Our Vice Chancellor, Prof. A.S Kolaskar was the Chief Guest of the event, who awarded the students who participated in this fest. Participation certificate and medals were handed over to the students.
TNU's effort in reaching out to the students and the parents in Kolkata was boosted because of this interaction as the parents appreciated our innovative courses and approach which was mentioned by Prof. A.S Kolaskar. He urged the parents to nurture innovativeness among their sons and daughters and requested teachers to help innovative students. He observed that generally students from 5th to 8th grade in India are innovative, but their innovativeness is curved by parents and teachers as they feel that their wards will not get high percentage in their examination. This is effecting India's growth.
Such events like Tinkers Fest help in giving necessary self confidence to students and should be organized more frequently with support of society at large. He congratulated MakersLoft for providing such a wonderful platform.