TNU handed over Menthol Mint Planting Material to the Farmers of Digeshwar Village, Sarisha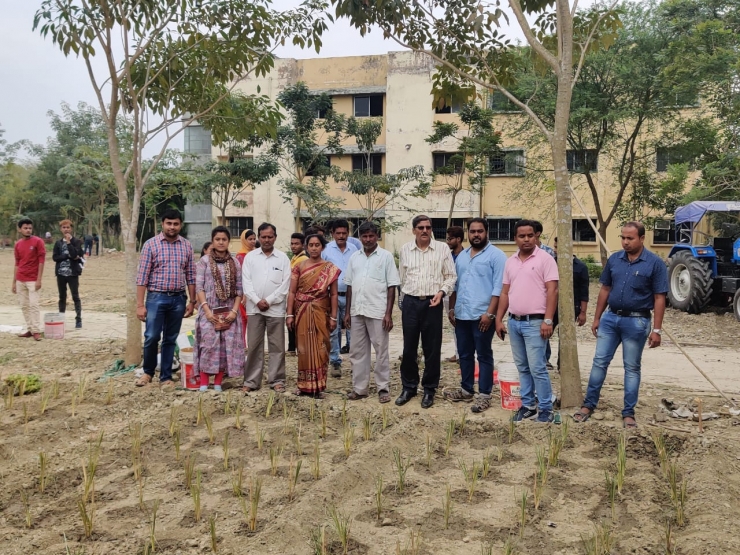 School of Agriculture and Allied Sciences of TNU handed over Menthol Mint Planting material free of cost to the Farmers of Digeshwar village, Sarisha as part of CSIR-CIMAP and TNU Aroma Mission Program. A demonstration on planting method of Vetiver Grass and Menthol Mint was also conducted for the benefit of the beneficiary farmers.
This is part of TNU's long term commitment to bring out changes in the life of farmers living in the vicinity of TNU Campus and contribute towards achieving the national goal of doubling farmers income by 2022.
According to the Director CSIR-Central Institute of Medicinal and Aromatic Plants (CSIR-CIMAP), Lucknow, Prof A K Tripathi, a minimum of 6000 hectares of additional area would be brought under cultivation of various Aromatic and Medicinal crops generating employment among rural youth, and creating trained and skilled manpower leading to an estimated income enhancement of farmers in the range of Rs 25,000 to 75,000 per hectare depending upon the crop. So, this initiative by the School of Agriculture and allied sciences is surely a step in the right direction.