World DNA Day Celebration at The Neotia University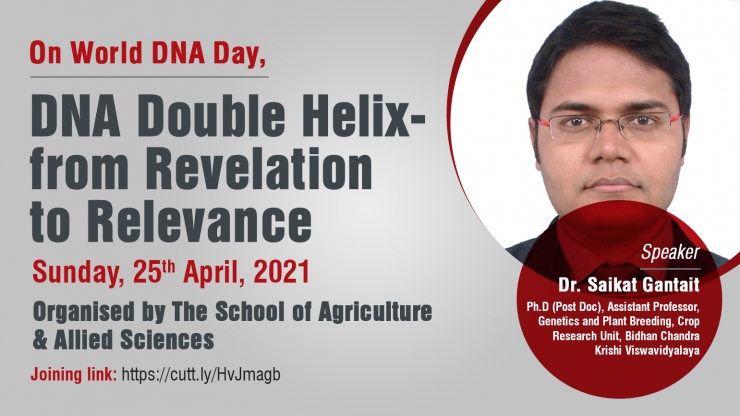 School of Agriculture & Allied Sciences (SAAS), The Neotia University (TNU) is going to celebrate "World DNA Day" on 25th April 2021.
On this occasion Prof. Saikat Gantait, Genetics & Plant Breeding, BCKV shall be delivering a talk on "DNA Double Helix – from Revelation to Relevance" at 11 am.
Further, our students will be making Group Presentations on DNA-related topics at 12 pm.
In the afternoon session at 2 pm, the first e-journal of the agriculture academic unit will be released by our honorable Vice-Chancellor and that will be followed by an outstanding cultural presentation by our students.
Joining Link – https://cutt.ly/HvJmagb
Please find the details of the program here – Program Details
School of Agriculture and Allied Science cordially invites you to join this program and grace the occasion.