World Maritime Day 2022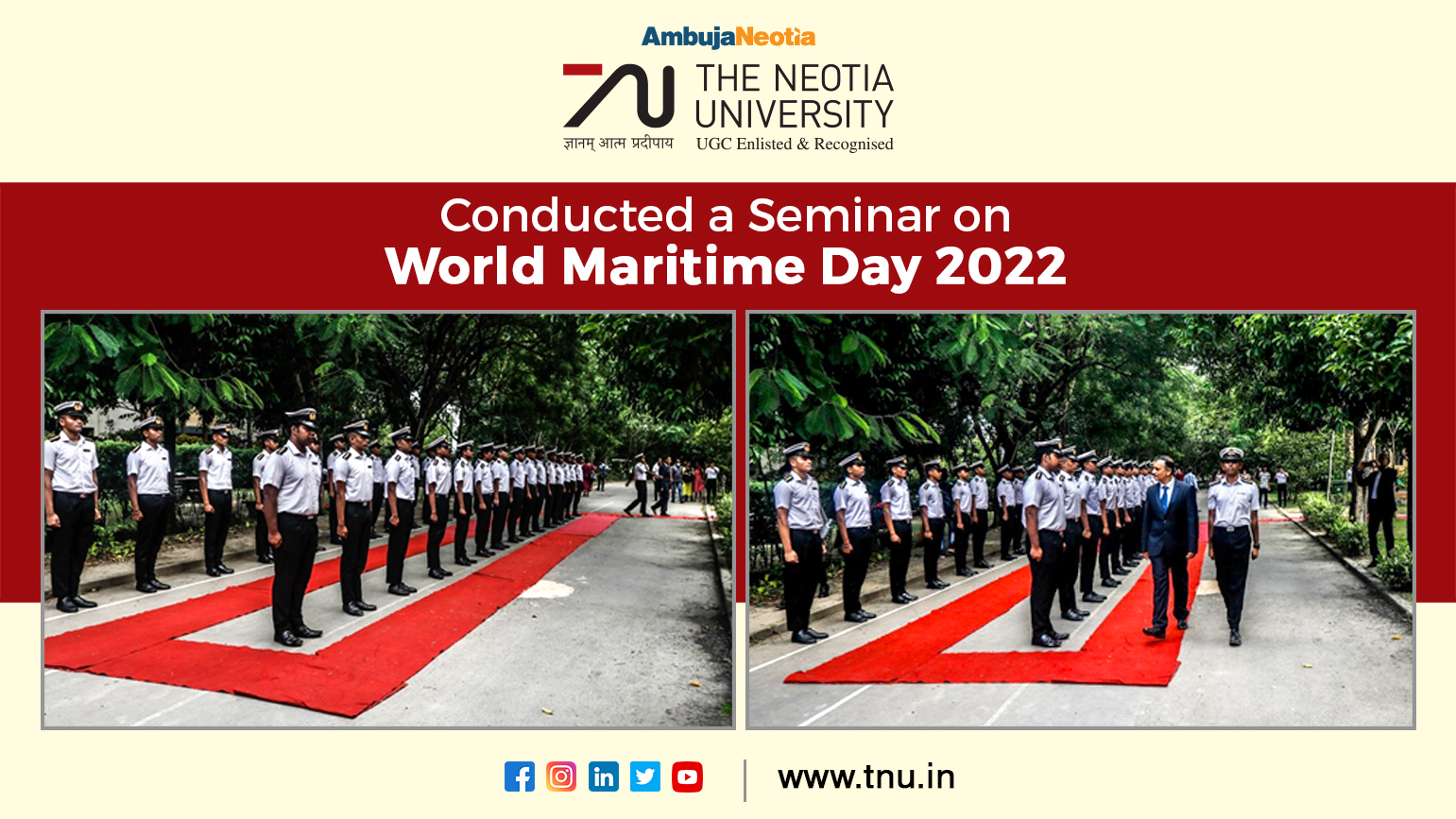 World Maritime Day was celebrated for the first time on March 17, 1978. With the goal to raise awareness of the important contribution of shipping to the world, this initiative can become a significant attempt to unify the maritime community.
The World Maritime theme for 2022 – 'New technologies for greener shipping' – reflects the need to support a green transition of the maritime sector into a sustainable future, while leaving no one behind.
TNU School of Maritime Studies conducted a Seminar on 10th September 2022 to mark " World Maritime Day  which was graced by the presence of Director ( Shipbuilding , Gardenreach Shipyard) , Cdr Shantanu Bose , IOMOU Secretary , Mr. A.B. Dutta and Vice chancellor of TNU Dr. Biswajit Ghosh.
The Chief Guest was received with the guard of honor given by the students of SOMS.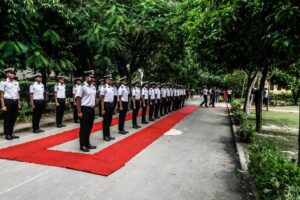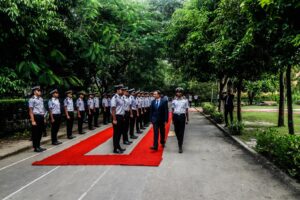 The function started with cutting ribbon by the chief guest and lighting lamp by chief guest along with guest of honor, special guest and vice chancellor.
While Cdr Shantanu Bose emphasized on large employment opportunity for Indian youths in International Shipping , Mr. A.B.Dutta reminded the students that Indian seafarers are in demand because of high professional skill and communication abilities.
The speakers Professor N. Jha , Mr. Sadhan Sarkar , Capt. D. Goswami , Mr. Priyankar Mitra , IRS and Cadet Sanmoy Karmakar enriched the knowledge of the audience by sharing new technology developments and newer fuels to achieve greener shipping.
The Seminar ended by Vote of thanks given by the Director , School of Maritime Studies.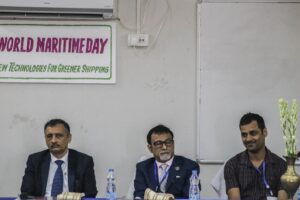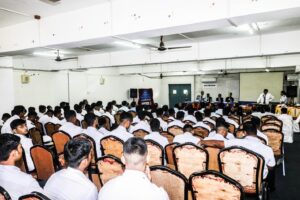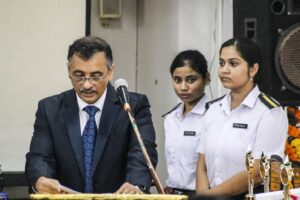 The seminar turned out to be a grand success and positive feed backs received from various corners of the maritime fraternity :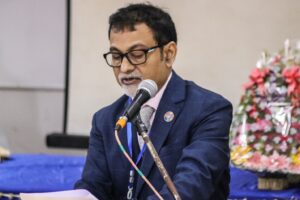 Shri A. B. Dutta
Secretary , IOMOU
E 3925
Dear Mr. Partha Pratim Saha,
Director, Marine Division, The Neotia University,
Kolkata, West Bengal.
Warm greetings from the Secretariat. I trust and hope that you all are keeping fine and safe.
Once again, conveying my sincere thanks to Dr B. Bose, Vice Chancellor of the Neotia University, you as the Director of the Marine Division, Mr. Tamal Mukherjee, visiting faculty member, and other host members for the invitation and it was an immense pleasure for me to attend the World Maritime Day Celebration held in the Neotia University on Saturday, 10 September 2022. Thanks again for honouring me as the guest of honour for the same.
Seminar has been found to be excellent and successful, attended by full house guests, eminent speakers, Industry Forums, Classification Societies, Cadets and successful ex-Cadets, faculty members and others those who are related to shipping, directly or indirectly. Personally, I have found the seminar quite interesting and knowledge enhancing, ended through an effective interactive session which might have given a chance to all the participants attended, to take away some ideas/thoughts about the green shipping coming up in future days.
Once again, I thank you all the well-wishers for having me over there for celebrating the World Maritime Day in the eco-friendly university campus.
Wish you all the best for the future generations, young Cadets for their successful career in future.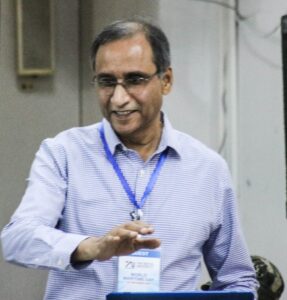 Capt. D. Goswami
Master Mariner
I was very happy to see the excellent reception at the gate after a long journey and that made many people smile with happiness.
What I liked most under your leadership was, that your selection allowing a young student to speak first. I could easily judge the knowledge you have given to him to speak with confidence . Please continue to do so.
As regards to the infrastructure I could easily see Chancellor Mr. Neotia's interest of structural artistic touch.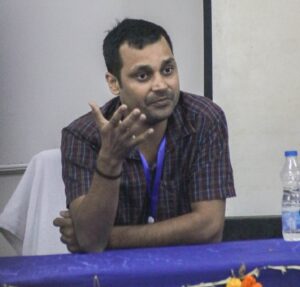 Prof. Narsingh Jha  , IIT – Delhi   ( EX Student )
Seminar was really well planned and invitees were well attended.  I also met the students and visited the hostels. Relooked at my college life spent there. Thanks for the invitation.
Seminars like this should be planned at least annually . we really have to put in efforts to increase the intake to total capacity. Go to any extreme to fill the total seats such that class has diverse talents . looking forward to contribute to my alma matter.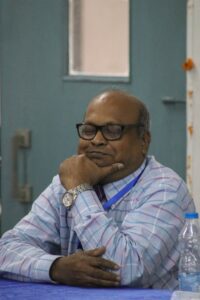 Prof. Sadhan Sarkar
Ex- Director MERI
Congratulations for organizing a nice program and thanks for invitation.