The hospitality industry is a very vast field and it holds a number of opportunities for the ones pursuing it. The changing world and advancements in the areas of technology, health, social media, etc have incorporated some new emerging trends in the industry. It is very important for each and every person dreaming of a bright career in hospitality to have ample knowledge about these trends in the industry.
According to the hotel industry experts, the latest hospitality industry trends will completely reshape the way hotels are serving their guests. Today, in this world of technology, guests are getting used to these advanced facilities. And so, they're expecting the same here in this industry also.
Some New Trends In Hospitality:
Guest Engagement
Digital guest interaction and a tech-friendly atmosphere are becoming increasingly important. Today's guests demand instant answers, 24/7 service staff and easy-to-get information on a variety of digital channels. Responding rapidly to all these inquiries can be challenging and costly for hotel providers.
Local Experiences- One trend that those in the hospitality industry are getting to grips with is the desire for tourists or travelers to enjoy local experiences. Many people do not simply want to experience a life similar to their own but in a different location. Businesses in the hospitality industry are responding to this, in order to cater to these demands.

Robots- One of the most exciting hospitality trends is the emergence of robots, which are defined as machines built to carry out complex tasks, either autonomously or semi-autonomously.
They are often equipped with artificial intelligence and can help those operating in hospitality management by generating speed, cost and accuracy improvements.
Tech Equipment- The majority of guests today are self-sufficient, tech-savvy travelers who are comfortable using apps or mobile websites. Hotels need to make sure their offerings are up-to-date and user-friendly. At business meetings and conferences, travelers expect hotels and conference centers to have high-quality tech equipment and knowledgeable support staff.
Healthy Food and Beverages- In the past, a substantial section of the hospitality industry was made up of fast-food restaurants and bars selling sugary alcoholic drinks. However, there has been something of a cultural shift, with people becoming more aware of the things they are putting in their bodies, leading to a healthy food and drinks trend.
For restaurants, this has meant re-vamping menus with healthier options, including gluten-free, dairy-free, low fat, vegetarian, vegan, and organic options.
Sustainability- Increasingly, customers are concerned with environmental issues and want to know that the businesses they deal with are behaving ethically. For this reason, sustainability has been one of the most noticeable hospitality trends of recent times, with a growing number of hospitality businesses promoting their eco-friendliness. Eco-friendly practices are becoming the norm, as properties focus on renewable energy resources and water scarcity. Many hotels are installing solar panels and updating systems so that air conditioners and lights automatically switch off when guests leave their rooms.
Personalization- Across almost all industries, the need for personalization is a major trend, and the hospitality industry is no different. Personalization can be deployed in a variety of ways. Within hotels, for instance, returning customers can be automatically provided with similar services to the last time they stayed, while they can also be personally greeted by a member of staff upon arrival, using GPS technology and booking data.
Catering to Millennial- Millennial (those ages 18-34) are expected to represent 50% of all travelers to the world by 2025, according to the Cornell Center for Hospitality Research. Companies need to define their strategies based on this demographic group's personality traits and habits—they travel a lot; are early adopters of technology; like personalized interactions and are spontaneous. Hotels will want to please them with easy check-in and gourmet dining experiences at reasonable prices. In return, satisfied millennials will actively promote their businesses on social media channels.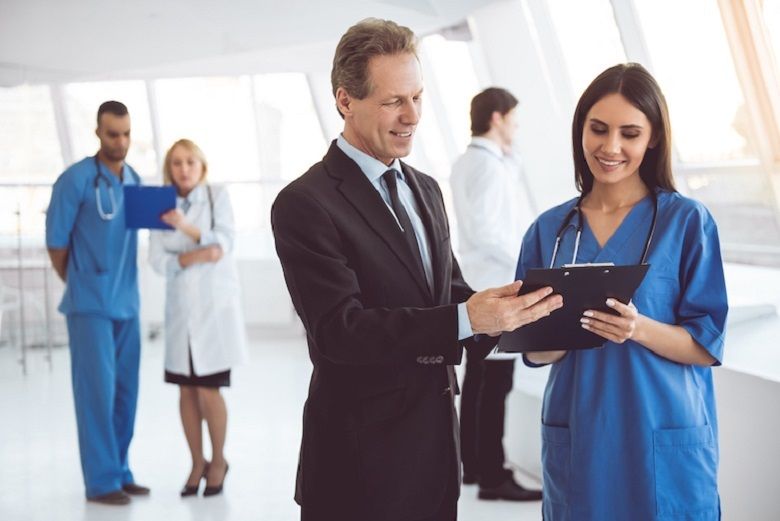 Health Care facilities- Guests today are taking charge of their health; hotels are responding with well-equipped fitness centers, pools, and spas. Increasingly, travelers are expecting innovative
Wellness options. In addition to healthy food options, growing trends include lighting that energizes, air purification, yoga spaces, in-room exercise equipment, and even vitamin-infused shower water.
Social Media for Promotion- Billions of people around the world are using social media and the numbers are increasing day by day. Advanced technology has made it possible to reach out to the audience through multiple platforms.
Yet, many hotels are still lagging behind because they're unaware of the fact that social media help hotels to promote the hotel and services. Not only that but it also gives an opportunity to attract different types of travelers at the same time. For instance; the youth, corporate business travelers, influencers, and more.
Online Reputation Management for Business Growth- The digital world has made the business transparent. Thus, people now can search and compare everything based on ratings and reviews, offerings, best deals, and quality services provided by the different hotels in the market.
Reputation, recommendation, and online reviews help drive more bookings than any other factor. Hence, with the help of online reputation management, you can easily track your reputation and work on improvising your services to attract more guests to your hotel.
Real-Time Damage Control- If a hotel guest is dissatisfied, he or she can easily complain on Facebook, Twitter, Yelp, MakeMyTrip, or TripAdvisor. Hoteliers must be able to quickly respond. Engaging with customers and responding to their needs through these public forums help maintain positive guest relations and drive future bookings.
Unique Perks
With so many brands to choose from, properties need to find a way to stand out. Some are offering free daily wine tastings in their lobbies or bars; some are incorporating sophisticated informational screens in bathroom mirrors, and others are giving away curated setlists of downloadable music.
Contemporary needs, demands, and desires of tourists customers (increased need for security and preservation of health; emphasis on ecology and healthy food; pure nature stay; growing demand for adventure activities and excitement; convention facilities and incentive offerings; visits to towns, big sports, cultural, religious, business events; new travel motivation), new technology, social media, etc have led to the emergence of new trends in hospitality offering design. Therefore it is very important for the people working in the hospitality industry to keep up with new trends.
References:-