Celebrates World Radiology day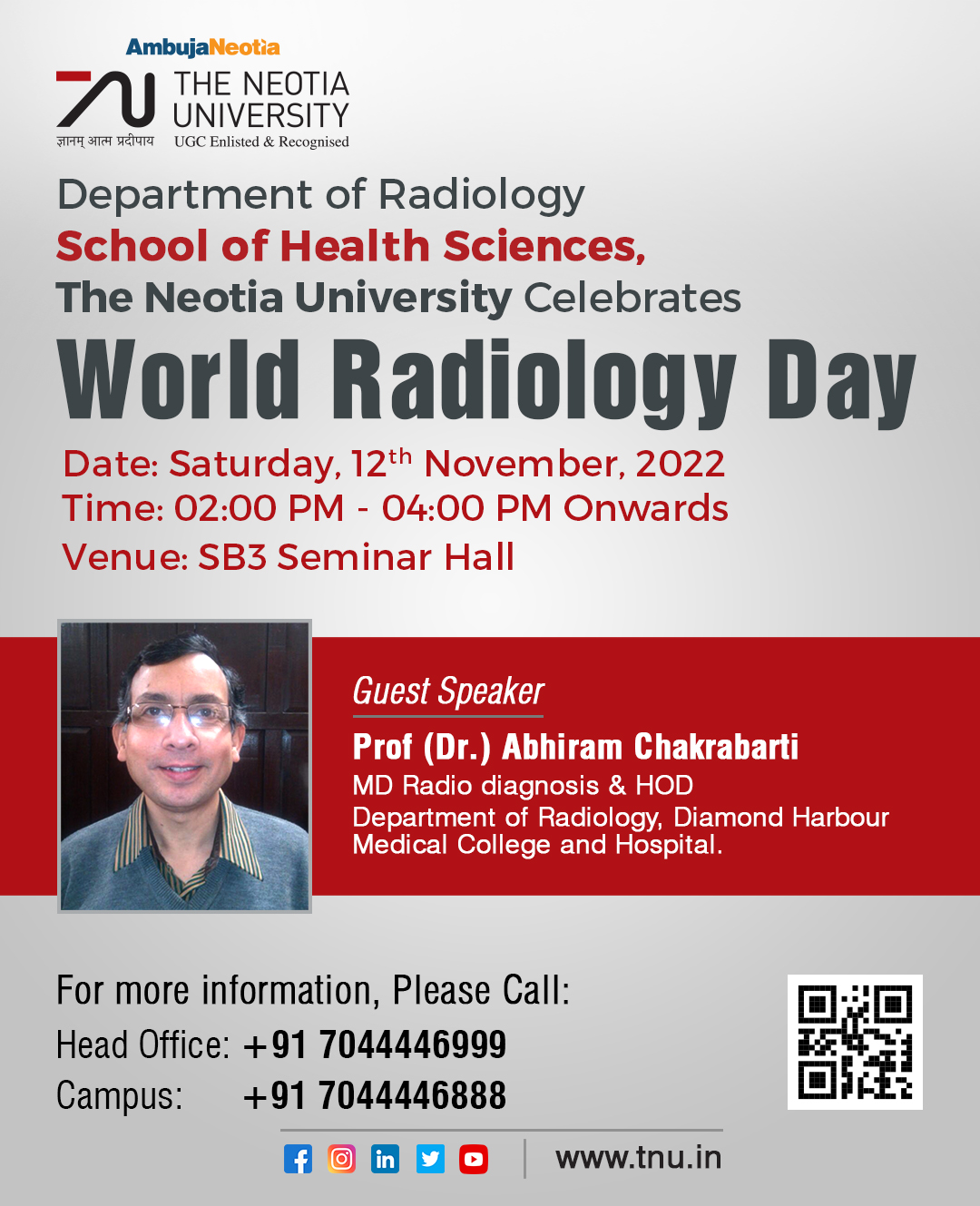 Department of Radiology, School of Health Sciences, The Neotia University Celebrates
World Radiology Day.
Date: Saturday, 12th November, 2022
Venue: SB3 Seminar hall
Time: 2.00 P.M- 4.00 p.m.
Guest Speaker : Prof (Dr.) Abhiram Chakrabarti
MD Radio diagnosis & HOD
Department of Radiology, Diamond Harbour Medical College and Hospital.