Inspiration-34, 2016-17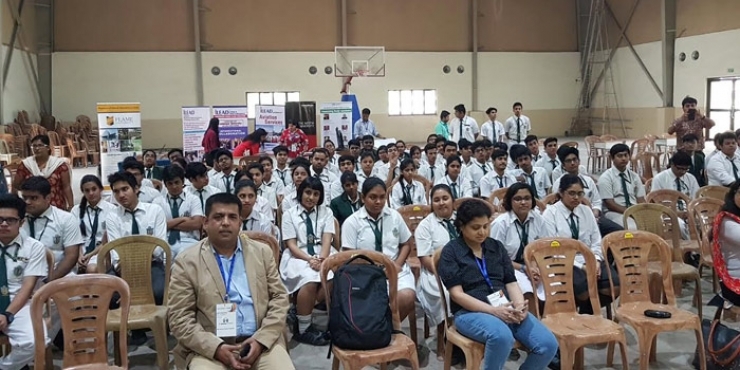 The Neotia University (TNU)/ Neotia Institute of Technology, Management & Science (NITMAS) participated in Inspiration-34, 2016-17 an University Fair, organised by The Knowledge Confluence, at Delhi Public School, New Town Campus, on 11th November 2016.
It was an excellently organised programme which provided an opportunity to interact with high quality students.
Leading Universities participated in the Event. Initially, there was an exchange of ideas on grooming and motivating the present generation of students. Initiated by Ms. Sonali Sen, Principal and representatives of all Universities participated in this exchange of views.
Students of XI & XII standard were then addressed & counselled by the University, presenting our campus, prospective interdisciplinary courses, and motivating the scholars to take up leadership roles in their chosen walks of life. A FUN QUIZ was then organised by the Sponsors and spot gifts were handed out to the winners.
Finally, all Universities present interacted with teachers from various departments at the Principal' chamber, where there was a discussion on the prospects of the various courses offered for the students future academic career.