International Mother Language Day Celebration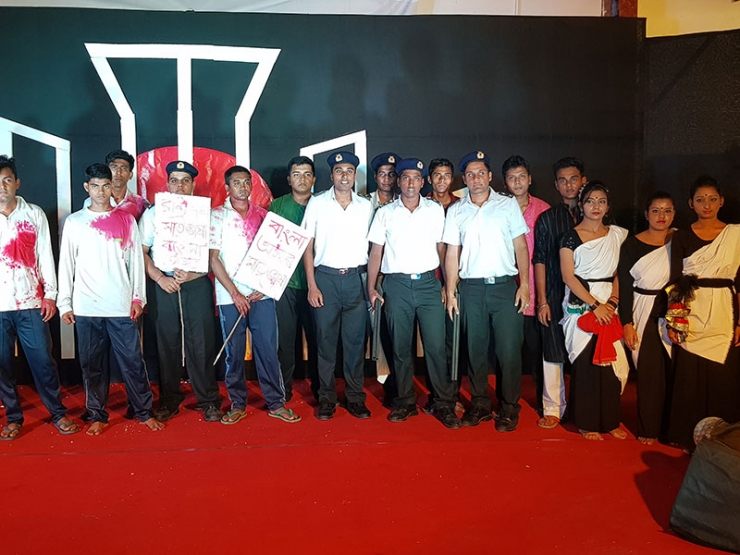 "Matri Bhasa Divas" or " International Mother Language Day" is a solemn and sombre occasion in the leaves of Indian History, where student martyrs gave up their lives in a confrontation with the Local Administration, with the aim of protecting the rights and recognition of their mother tongue. Several young lives were snuffed out in the police firing which ensued, and the names of the martyrs are etched with blood in the history of time.
To commemorate the momentous occasion, and a mark of deep respect towards their sacrifice, AJANTRIK, the social welfare and cultural club of TNU and NITMAS, came with an excellent and soulful programme, depicting the spirit and the pulse of the occasion.
The event commenced with the traditional lighting of the ceremonial lighting of the Lamp, followed by addresses by Registrar TNU, Dean- Science and Management, Director-SOMS. This was followed by a 2 hours programme, which was a medley of classical dance, drama, street plays and skits, recitations solos and a trade mark band performance. Some graduate students who were former members of the Club were present to witness the event.
The event was a huge success and was appreciated by all.