Pre-Puja Carnival titled "India and its Pluralism",was organized on 4th of October 2016, by TNU & NITMAS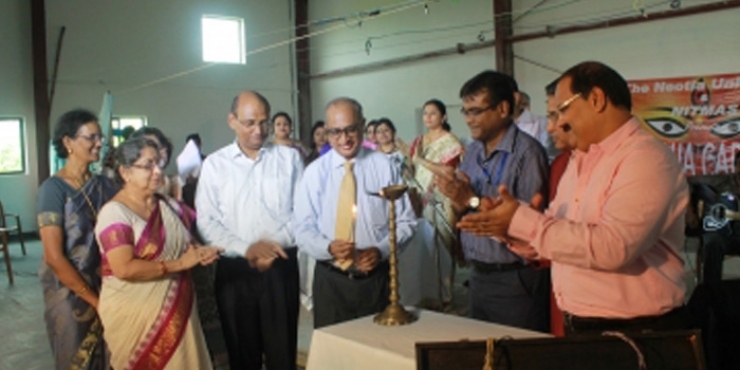 On 4th of October 2016, The Neotia University (TNU) and Neotia Institute of Technology Management and Science (NITMAS), organized a Pre-Puja Carnival titled "India and its Pluralism".
Initiated by the Dept. of English, the programme, which started initially as an alternative pedagogy for developing communication skills through creative performativity, evolved into a gala drama event.
The script was conceptualized, scripted and performed by the first year English communication students and English Masters students with the guidance of the teachers, Dr. Dipannita Datta and Ms. Koel Mitra (Dept.of English,TNU).
Though the play 'The Play of Unity' was 'the event' of the carnival, based on the same theme "India and its Pluralism", the cultural evening was shaped by the entire NITMAS & TNU family.
The cultural evening was graced by our honourable Vice Chancellor, Professor Ashok Kolaskar, Mentor, Humanities, Professor Surabhi Banerjee and TNU Registrar Dr. Rajeev Verma among other dignitaries. Their unrelenting support, including the HR & Adminstration Head, Mr. Suhas Mukherjee, facilitated the programme, the first of its kind in the records of NITMAS & TNU.
Speaking of the heterogeneity of India's diverse cultural tradition including the classical and the popular and its religious diversity, the gala Pre-Puja Carnival was a vibrant show of songs, dances, recitation, instrument and the play representing India as a 'Single Nation'.