Research Article Publication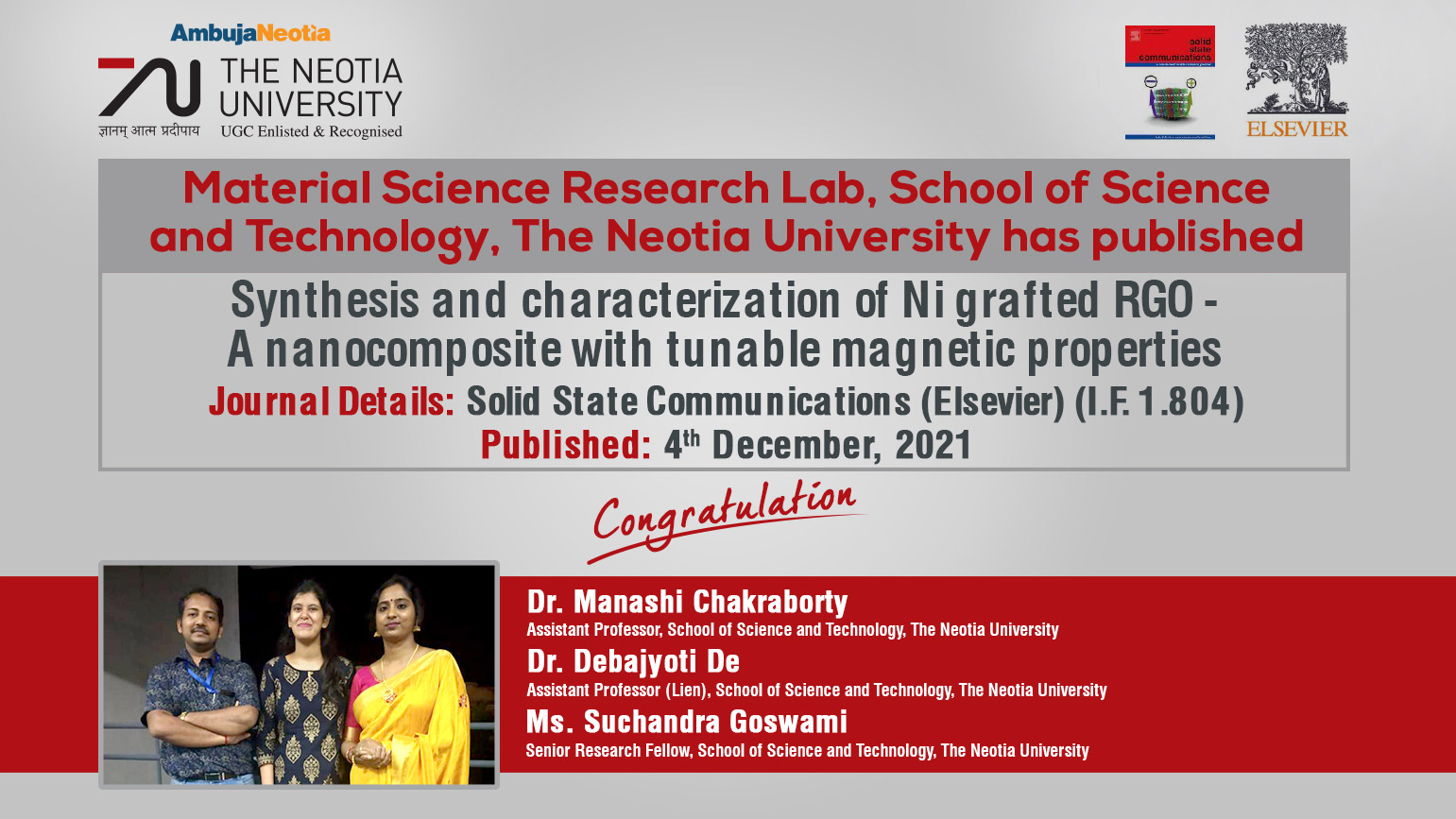 The Neotia University is pleased to share our latest publication from the Material Science Research Laboratory in the prestigious journal Solid State Communications (Elsevier) (I.F. 1.804) (http://www.elsevier.com/locate/ssc).
This publication is based on the work done towards the University Sanctioned Research Project (R&D/2020/F1) with Dr. Manashi Chakraborty, Assistant Professor of Chemistry as the Principal Investigator.