Students of B.Tech Robotics Engineering at TNU completes their Internship program from AKGEC KUKA, Uttar Pradesh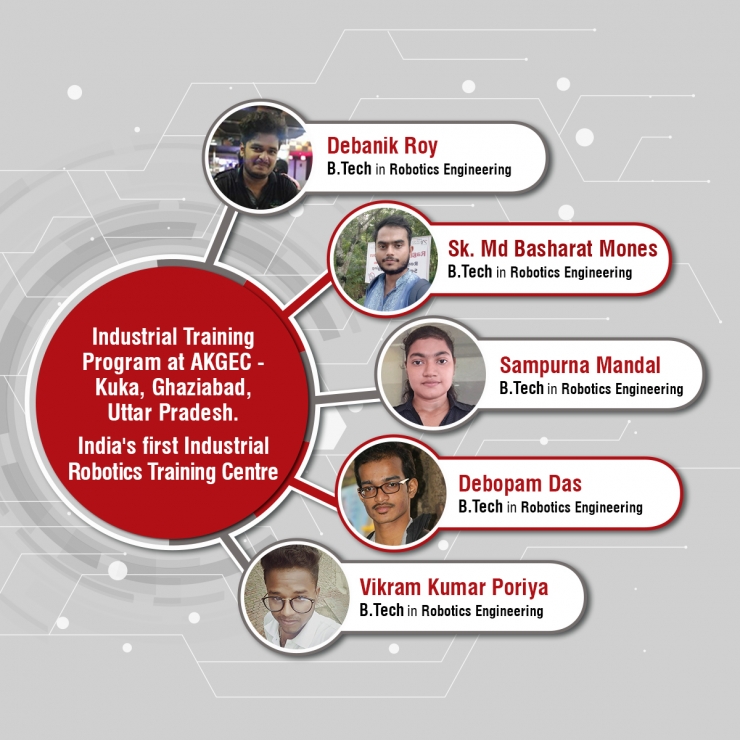 Debanik Roy, Sampurna Mandal and Sk. Md Basharat Mones, Debopam Das and Vikram Kumar Poriya students of B.Tech Robotics Engineering at TNU – School of Engineering and Applied Sciences had a fascinating learning experience in their industrial training programme at AKGEC KUKA, Gaziabad, Uttar Pradesh.
The industrial training program period was divided into two stages, namely basic and advanced level where the interns learning revolved around how Robots work, Robot safety, Hands-on control on Robotic movements, Motion programming of Robots and programming Robots with greater efficiency. The team of interns also worked on developing a project on Robotic 2D and 3D printing.
The students had a wonderful learning experience.